Flu Vaccination – 2021
Protect your family this winter
Call to book your appointment – (02) 4332 1300
Covid 19 Vaccination Program
The Entrance Medical Centre is a free COVID-19 vaccination centre.
STEP 3: IF ARE YOU ELIGIBLE TO RECEIVE THE VACCINE DURING THIS STAGE 
If you are eligible, you may print out and fill in the consent form (Step 2) and bring along to your appointment.
Copies of the form are also available from reception.
STOP THE

SPRE

AD OF COVID-19:
TO KEEP YOU AND YOUR FAMILY SAFE– Telephone consultations are available for all existing patients of the practice.
Stay Covid safe
Symptoms of COVID-19 include:
Fever (37.5 ° or higher)
Cough
Sore/scratchy throat
Shortness of breath
Loss of smell or loss of taste.
Practise good hygiene
Coronavirus (COVID-19) can survive on some surfaces for a few hours, but can survive on others for up to several days. With good personal hygiene, cleaning and disinfection, the virus can be killed.
Personal hygiene
These simple steps can help to protect yourself and the community.
Clean your hands with soap and water for 20 seconds, or use an alcohol-based hand sanitiser.
Cover your nose and mouth with a tissue when coughing and sneezing or use your elbow, not your hands.
Avoid close contact with people unwell with cold or flu-like symptoms, and stay home if you have.
Avoid touching your face and avoid shaking hands with others.
Try to maintain a distance of 1.5 metres from others and avoid crowded places.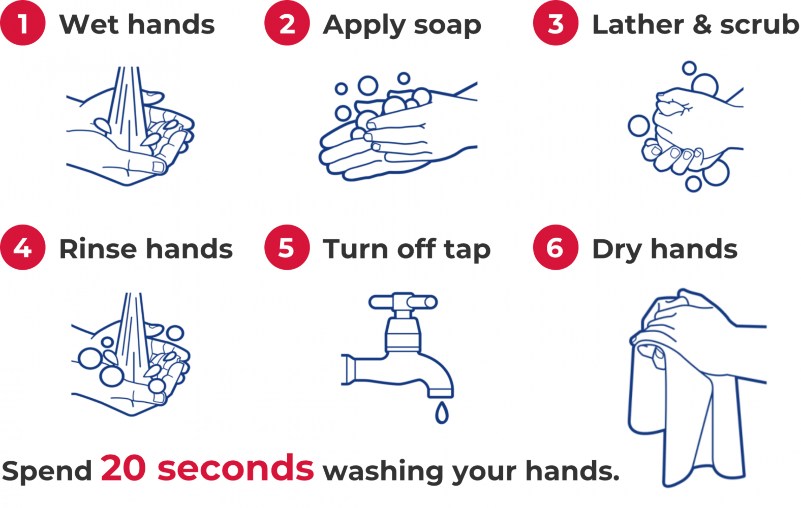 Remember, when washing your hands, all you need is water and soap, body wash or shampoo. It doesn't need to be expensive, or 'antibacterial'. The key to handwashing is to wash often and wash well, for at least 20 seconds.
If you have been outside
If you have to leave home, when you return:
Wash your hands as soon as you enter and after putting groceries or other items away.
Wash your hands before you eat.
If you would feel better to do so, remove your shoes and clothing if you have been on public transport or in spaces where you weren't able to keep 1.5 metres from others.
Wipe down your phone.
Keep your keys in one place.
If you have further questions – contact:
Call Service NSW 24 hours, 7 days a week on 13 77 88
National Coronavirus Helpline 1800 020 080 – for information or advice on Coronavirus (COVID-19)
Call the Coronavirus Disability Information – 1800 643 787 (available Monday to Friday 8am to 8pm).

What is My Health Record and how can it help
What is My Health Record
My Health Record allows your health information to be viewed securely online from any computer or device that's connected to the internet.
How can My Health Record Help You and Your Family
Whether you're in an emergency room following an accident and are unable to talk, or visiting a GP for a check-up, healthcare providers involved in your care can access important health information about you, such as:
Medical conditions
Allergies
Immunisations
Medical tests
Medicines you are taking.
My Health Record can help medical professionals access details of your medical history to help them provide you with the best possible treatment and care.