Our staff
Choose from our experienced male and female doctors who cover a broad range of medical interests. If you have any questions or would like to book an appointment:
Meet our new GP registrars
Dr. Julian Scullin – MB, BS. DRANZCOG FAICD
"I am passionate about the diversity of General Practice including paediatrics, geriatrics, minor surgery, travel medicine, and am involved in supervising trainee doctors."
a
Graduated medicine from Sydney University in 1978 and spent my resident years at Concord and Auburn hospitals and gained the Diploma of Obstetrics in 1980.
I worked at The Entrance Medical Centre in 1980-81 then:
Travelled extensively through Southeast Asia, eventually arriving in the UK, where I worked in 1982-83 in Paediatrics
Returned to The Entrance Medical Centre in 1984
Served as Chair of the Long Jetty Hospital Medical Council and later,
Director and Chair of the Central Coast Division of General Practice
Dr. Kin Lee – MB, BS. (University of Sydney)
"Having practiced at The Entrance Medical Centre since 1980, I am proud to have given medical advice and treatment to many individuals and families of multiple generations for over 35 years."
I am privileged to see patients of all ages and provide continuing long term medical care.
Graduated from University of Sydney in 1974.
Wide experience as resident doctor at Canberra Hospital, RGH Concord, St George Hospital and Crown Street Women's Hospital.
General Practice experience in Dubbo, Newcastle and Sydney.
Supervisor for GP Training Registrars and resident doctors at Long Jetty Hospital where I provide inpatient care.
Keenly involved in medical management of residents of Age Care Facilities.
Dr Vertika Azad – MBBS, MD, DRANZCOG, FRACGP
"I enjoy all aspects of general practice. I have special interests in women's health, contraception, antenatal /postnatal care, paediatrics but also like care of elderly and doing minor surgeries."
I gained my Fellowship in General Practice in 2014 and have worked across Australia in last 10 years including Western Australia and Victoria and I am now settled in the Central Coast.
I have a special interest in Women's health including IUDs and contraceptive implants. Outside of work I love spending time with my young family and friends.
Dr. John Harris – MB,BS.(Hons) Dip. RACOG FRACGP
Graduated Medicine from Sydney University with Honours in 1965.
I spent my Resident days at Royal North Shore Hospital. Following this I spent 3 years in the Highlands of Papua providing medical care to the native community. The next 21 years I spent in a group practice in Mudgee and the Mudgee District Hospital providing a medical, surgical, obstetric and anaesthetic services.
I now live and work on the Central Coast and am married with two sons, who are engineers.
I enjoy the company of my friends, playing social golf, gardening, reading and cruising to various parts of the world. I enjoy practicing medicine and the bulk of my practice is now providing medical care to older citizens.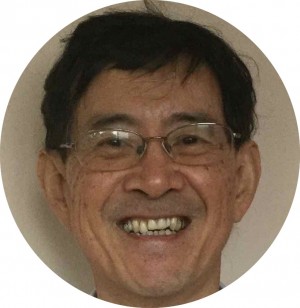 Dr. Simon Chang – MB,BS.
"I really enjoy the different facets and challenges of General Practice Medicine and getting to know different members of a family."
I was born in Mauritius and did my medical training in Bordeaux, France.
I moved with my wife and daughter to Australia in 1986 and started working at the Prince of Wales hospital and some general practices in Sydney while doing the Family Medicine Program. My family settled on the Central coast in 1991 where I joined the Killarney Vale family medical practice.
My interests outside of work include my family, travelling and keeping fit. I am really enjoying my time working with the team and patients at The Entrance Medical Centre.
Dr. George Miller – MB,BS. (University of Sydney)
"I enjoy the diversity of people and work in General Practice Medicine. I believe the quality and continuity of relationship between doctor and patient is a key ingredient in great medical care."
I graduated from Sydney University in 1975 and went on to do further study for General Practice in Family Medicine including, obstetrics and gynaecology, anaesthetics and paediatrics before settling on the Central Coast in 1984.
Through my aged care work I developed an interest in Palliative Care and I have served for several years on the board of  the Central Coast Palliative Care Volunteer Foundation.
In my 30 years in practicing medicine I have cared for five generations of the same family. I am married with three sons – and grandchildren. I enjoy family life, my friends, the bush, books, the beach and much more.
If you have any questions or would like to book an appointment: