Our staff
Choose from our experienced male and female doctors who cover a broad range of medical interests. If you have any questions or would like to book an appointment:
Dr. Julian Scullin – MB, BS. DRANZCOG FAICD
"I am passionate about the diversity of General Practice including paediatrics, geriatrics, minor surgery, travel medicine, and am involved in supervising trainee doctors."
a
Graduated medicine from Sydney University in 1978 and spent my resident years at Concord and Auburn hospitals and gained the Diploma of Obstetrics in 1980.
I worked at The Entrance Medical Centre in 1980-81 then:
Travelled extensively through Southeast Asia, eventually arriving in the UK, where I worked in 1982-83 in Paediatrics
Returned to The Entrance Medical Centre in 1984
Served as Chair of the Long Jetty Hospital Medical Council and later,
Director and Chair of the Central Coast Division of General Practice
Dr. Kin Lee – MB, BS. (University of Sydney)
"Having practiced at The Entrance Medical Centre since 1980, I am proud to have given medical advice and treatment to many individuals and families of multiple generations for over 35 years."
I am privileged to see patients of all ages and provide continuing long term medical care.
Graduated from University of Sydney in 1974.
Wide experience as resident doctor at Canberra Hospital, RGH Concord, St George Hospital and Crown Street Women's Hospital.
General Practice experience in Dubbo, Newcastle and Sydney.
Supervisor for GP Training Registrars and resident doctors at Long Jetty Hospital where I provide inpatient care.
Keenly involved in medical management of residents of Age Care Facilities.
Dr. Sasikala Balaraman – MB, BS. FRACGP
"I really enjoy being a GP and caring for my patients."
As well as general medicine I have a special interest in Women's Health and Mental Health.
I graduated in Medicine in 1990 and worked in Malaysia for 17 years before moving to Australia.
I have three children, and enjoy being  involved in their activities. My interests outside of work are playing piano, reading and singing.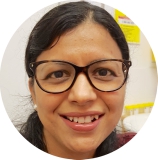 Dr Vertika Azad – MBBS, MD, DRANZCOG, FRACGP
"I enjoy all aspects of general practice. I have special interests in women's health, contraception, antenatal /postnatal care, paediatrics but also like care of elderly and doing minor surgeries."
I gained my Fellowship in General Practice in 2014 and have worked across Australia in last 10 years including Western Australia and Victoria and I am now settled in the Central Coast.
I have a special interest in Women's health including IUDs and contraceptive implants. Outside of work I love spending time with my young family and friends.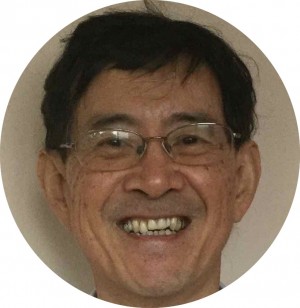 Dr. Simon Chang – MB,BS.
"I really enjoy the different facets and challenges of General Practice Medicine and getting to know different members of a family."
I was born in Mauritius and did my medical training in Bordeaux, France.
I moved with my wife and daughter to Australia in 1986 and started working at the Prince of Wales hospital and some general practices in Sydney while doing the Family Medicine Program. My family settled on the Central coast in 1991 where I joined the Killarney Vale family medical practice.
My interests outside of work include my family, travelling and keeping fit. I am really enjoying my time working with the team and patients at The Entrance Medical Centre.
Dr. George Miller – MB,BS. (University of Sydney)
"I enjoy the diversity of people and work in General Practice Medicine. I believe the quality and continuity of relationship between doctor and patient is a key ingredient in great medical care."
I graduated from Sydney University in 1975 and went on to do further study for General Practice in Family Medicine including, obstetrics and gynaecology, anaesthetics and paediatrics before settling on the Central Coast in 1984.
Through my aged care work I developed an interest in Palliative Care and I have served for several years on the board of  the Central Coast Palliative Care Volunteer Foundation.
In my 30 years in practicing medicine I have cared for five generations of the same family. I am married with three sons – and grandchildren. I enjoy family life, my friends, the bush, books, the beach and much more.
Dr. John Harris – MB,BS.(Hons) Dip. RACOG FRACGP
Graduated Medicine from Sydney University with Honours in 1965.
I spent my Resident days at Royal North Shore Hospital. Following this I spent 3 years in the Highlands of Papua providing medical care to the native community. The next 21 years I spent in a group practice in Mudgee and the Mudgee District Hospital providing a medical, surgical, obstetric and anaesthetic services.
I now live and work on the Central Coast and am married with two sons, who are engineers.
I enjoy the company of my friends, playing social golf, gardening, reading and cruising to various parts of the world. I enjoy practicing medicine and the bulk of my practice is now providing medical care to older citizens.
Dr Ameeta Patel – FRACGP, MBBS(Hons), DRANZCOG, GAICD
I love being a GP, and enjoy the diversity of patients and the relationships of trust that build with patients , families and colleagues. I have worked in many different settings and recently returned to the Central Coast.
I practised at Killarney Vale for 9 years; spent 10 years in Alice Springs (including stints in Aboriginal health and for the RFDS) and more recently 3 years in Qatar. During this time I have also worked as a medical educator, Board Director and medical director.
"I have particular interests including teaching communication skills, ethics and professionalism; doctors health; women's health; cancer and palliative care"
Outside of work my interests include gardening, travel, cooking and art.
Dr Martin Copland – MB, BS. BE, MBA, GP Registrar
"I grew up in Darwin and came to medicine later in life, following a career as a pilot. I completed post-graduate medicine in 2015, studying at the University of Notre Dame in Sydney."
Following intern and residency on the Central Coast (Gosford and Wyong hospitals), I started GP training as a registrar at The Entrance Medical Centre.
I am really enjoying the variety of General Practice, meeting new people and the continuity of care that General Practice offers.
I live with my partner on the Central Coast and enjoy vegetable gardening, flying vintage aircraft, hang gliding and keeping fit by cycling and running.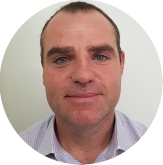 Dr Peter Corbett – MMBS (Hons) BMedSci DCH
"Medicine is my passion and I believe in positive therapeutic relationships, where better to ply my trade than continuing my GP training on the Central Coast.
I previously had a career in Information Technology prior to graduating with a Bachelor of Medical Science and working as a medical scientist in far north Queensland.
I then went on to graduated medicine with honours from Monash University in Victoria in 2014 and have since had a special interest in paediatrics completing the Diploma of Child Health through Sydney University.
Growing up on the South Coast of NSW, I enjoy spending my time close to the ocean. I have an interest in all sports, having grown up surfing and playing Rugby (League and Union). Outside of work I enjoy spending time with my young family."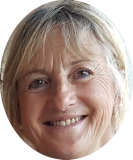 Heather Gewin  JP – General Practice Manager & Consultant.
"My aim is to enhance patient services by improving staff performance through a positive workplace culture and developing and implementing new systems."
Great communication and support are the key tools I use to develop a great team environment to help manage the day to day demands of The Entrance Medical Centre. Experience and expertise includes:
15 years experience within the Health Industry
10 Years experience as a Practice Manager within General Practice
Certificate IV in Practice Management from the University of New England
Member of the Australian Association of Practice Management since 2011
Appointment to NSW Justice of Peace in 2007
AGPAL accredited Surveyor for Quality Improvement in General Practice.
My interests away from work include equestrian sports, yoga, outdoor activities, beach, gardening and travel.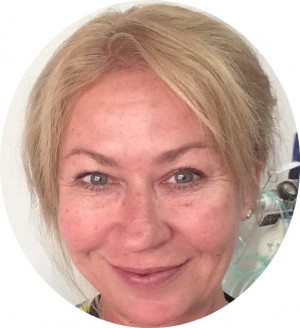 Sharlene West
"I have been a Registered Nurse for over 30 years and have a background in medical surgical rehabilitation medicine."
Having worked in various hospitals I have developed special interests in dermatology, asthma and diabetes management and also have postgraduate qualifications that include Immunisation, Women's Health and Wound Management.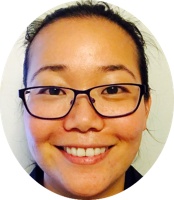 Meili Yuan
"I completed my training to become a Registered Nurse in 2007 at the University Technology, Sydney."
Meili has a special interest in medical and surgical rehabilitation and is looking to further develop her knowledge and skills in General Practice.
I enjoy looking after general wellness and well-being of those I care for and look to provide guidance and support for all my patients. I'm looking forward to meeting you.
Carol Miller
"I am a registered general midwifery nurse with over 50 years' experience. I have a wealth of experience in medical, surgical, occupational health and safety, aged care with post graduate certificates in women's health and wound care management."
Carol has been working in general practice for fourteen years and enjoys the opportunity to support patients in the community providing care and information to promote general health and wellbeing.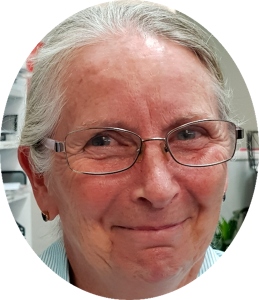 Rosalind Bayliss
"My main interest has always been neonatal and family care"
I first began my nursing career over 30 years ago in England before moving to Australia. Over this time I developed a special interest for looking after neonates and their families.
My qualifications include enrolled nurse, registered nurse and certified midwife. I also have post graduate qualifications in family and child health and neonatal care.
If you have any questions or would like to book an appointment: